Jun 11
2
"Never Put Off Until Tomorrow"
…Unless, for Some Unknown Reason –
Let's hear it for procrastination! The top line in the title, in quotation marks above, I first saw in a book of quotes by Abraham Lincoln …who knows where he got it. But the quote has evolved into today's less complicated idiom, "Do it now."
A seemingly important rule, unless over-ruled by something else: Unless it will work far better tomorrow or even next month! That's the super rule.
How many times has it been proven that another idiom supersedes "doing it now" …drum roll please: "Timing is everything." (?) In those things to which I tend to refer as spiritual and, therefore, often inexplicable, the only rule by which I allow myself to be governed is Daddy, what do I do now?
But some will say, that takes a faith which I just don't have. Well, wait a minute, are you telling me you have more faith in "Do it now" (or its modern colloquial equivalent, "just do it") and all the trouble such idiotic brashness can bring, is easier to believe in than, the proverb I took on that governs my life?
"Trust in the Lord with all your heart and don't lean on your own understanding, but in all your ways acknowledge Him and He will direct your paths."
I must digress: I have received many heart-warming comments via e-mail in the last few days from folks who have read Brad Cullen's most recently published book – you can't get it in paperback form from Amazon as yet, because Ryan still hasn't finished designing the cover, (sigh, hint – hint). But you can download it free …just go to the top menu bar and click on the tab "Books" then click on the link, The Unrecognized You Discovered – the subtitle is "What Now?"
When I got up at 4:00 a.m. this morning, I didn't think anything would be in my e-mail INBOX, this being Memorial Day weekend in the U.S. and all… so I gave it a quick check and, from a reader in Montreal, Quebec, Canada who obviously doesn't observe "our" Memorial Day holiday … she wrote:
"Brad, I think I have read all your books and until now my favorites have been Treasure Chest and Leapfrog – this new one tops them all. Please keep writing – so wonderful! Until I read the book my thinking was that the Foreword by your college professor friend might be a bit overstated – he was right on target."
She went on to point out that the importance of the book for her was the reminder that she could go directly to our Daddy every minute of every day and that to not take advantage of this wonderful gift is the only real sin. Well, amen, sister, thank you and happy Memorial Day!
Continuing on in the digression, here's the referenced foreword, verbatim:
Foreword by a Friend
To say that Brad Cullen writes often about faith, truth, process, hope, possibility, sin, and faith and faith again, is to shout out the word, radical. Brad gets down and right on it. His interest is connection with the Source, the Source of life, everything, creation, love, freedom, and power. This is radical for speaking of the root of a tree is radical. Detailing leaves, limbs, branches and even the trunk is a phenomenal act, but if we don't acknowledge the roots of said tree, we have forsaken the cause.
I observe daily how technological wonderment, call them new toys, whether in the form of cars, computers or camping equipment, can become what we attend to. We so easily get caught up with tools and miss the reason or purpose for the instrument. Take the hammer for nails. Wonderful, a brand new perfectly weighted hammer to pound nails, but why (keyword!) are we building this house and why might we lift our goal to it being a home, a sanctuary where healing love and peaceful conversation can take place. Just like we can get distracted by the gift and miss the giver, we can capture fantastic "theology" and miss the Creator.
We can digest the Scriptures and miss the Author. We are so easily deceived by thrills and knowledge that we can miss giving worth to the Source of thrills and knowledge.
Here is where this book comes in. It's not only radical, getting at the Source, the root, but does so by pronouncing faith as the connection with the Source, loving Parent, loving Spirit. Instead of the human brain being honored, and yet it should be within the parameters of the Source who created it, we are to understand its absolute limitations when it comes to the realm of Spirit, which this book demonstrates we are–spirit-beings.
We happen to be in bodies, but we are to understand that more truthfully we are spirit-beings housed in bodies. Not denying our body, for our spirit-being resides for now in our time-based, space-based body, we are to recognize in faith that our real self is spiritual. In so believing, we can apply faith to the Source of our spirit-being and find connection and a relationship of meaning. 24/7 is the non-time, all-time, framework.
Brad Cullen points us to the radical truth of I AM inhabiting the I AM, that we are. Jesus showed us what this was like by always giving credit to his Father. All credit goes to I AM. In humility Jesus showed us the way. We can emulate the attitude of Jesus by keeping connected to the Source by listening and conversing and listening some more to the Source.
Instead of getting instructions from our brain, from books, from biases of religious practices, we can go directly to the Source. Now that's radical! When unplugged from the Source, that becomes a description of sin. Not as we were intended to live, but not a shame-based description of sin, this book points a healthy direction of keeping connected to the Source. It's fun, it's learning, it's life, it's healing, it's hope, it's nonjudgmental, it's freeing, it's Truth. Read with all your might!
Dennis Plies, Ph.D., Professor, Warner Pacific College, Portland, Oregon
Here's my point, friends, when we live by all other rules, including "just do it" we are being driven by what publisher Ryan Bruce refers to as "the ego." I call it intellectual understanding …and now that I think about it, right on, Ryan, pure ego!
My definition of "faith" is broad and encompasses the seeming supernatural, including healing power and spiritual healing, but basically boils down to what you simply cannot understand.
Formulas and rules have their place and can be quite important in order to assimilate academic facts. But hear this! An academic fact is that when we lean on academic understanding instead of being guided by the SOURCE of everything we are relying on the very instrument that brought about the original break in our connection with our SPIRIT-PARENT SOURCE.
Am I touting "my" book? Yes. Why? Because it came from that place beyond my understanding and is helping loads of people do the same thing.
Was I supposed to write this little piece? Yep. How can I know? I cannot explain it because I don't understand it.
One of my favorite experiences in life still boils down to watching people go through the crazy metamorphosis that I call "re-entering the garden of Eternal Life," personified by a businessman I had just met, yelling at the top of his lungs, "Jesus, if you are real, come into my life, I need help!"
If Jesus is a stumbling block for you, consider the fact that it isn't Jesus that is your problem. It is what others have written and taught about Jesus.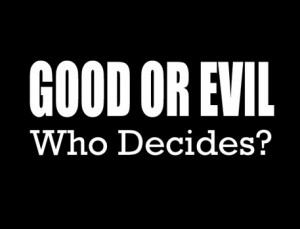 Here is the crux of the message coming through me this morning: Jesus said it wasn't him who spoke the words that came out of his mouth, NO! He said that they were the words of his SPIRIT-PARENT who also performed the miracles he was noted for. So what is the point of arguing about who Jesus is or was? Jesus said that no human being was "good" anyway, but only the SOURCE is good.
Jesus said that YOU could be and do everything he was and did, because it wasn't him; the exact, same SOURCE is available to you right now. Don't let Jesus, or any other human being be a stumbling block. Particularly don't allow Brad Cullen, who isn't fit to shine bunches of other peoples shoes, cause you to stumble.
Should you read my book? Hell yes or hell no, it doesn't matter, what matters is that you come to the realization of who you are and write your own story from beyond your own understanding.
The one thing you can do without putting it off one more moment and know the timing is right …GO DIRECT, do it NOW.
In Freedom,
Brad
Share on Facebook